Board of Study Members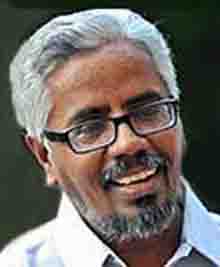 Board of Study Member
Dr. C. S. Venkideswaran
Short Brief
He writes passionately about film and media, and has been actively involved with the Film Society Movement from the mid-70's. He has written for Deep Focus, Film International, Cinema in India, Bhashaposhini, Pachakuthira, Indian Express, The Hindu, Mathrubhumi and Madhyamam. His book, Malayalacinema Padanangal won a Special Jury Mention in the State film awards in 2011. An acclaimed documentary filmmaker, he has won the National Award for Best Arts/Cultural Film in 1995 along with M.R. Rajan for Pakarnattam - Ammannur, The Actor, the lyrical cinematic documentation of the life of Ammannur Madhava Chakyar, the exponent of the ancient classical Sanskrit theatrical 'Koodiyattam'. This film also won the Kerala State Award in the Best Documentary category in the same year. He was the Artistic Director of the Signs 2012 film festival for short films and documentaries. In the same year he was a jury member for best writing on cinema at the National Film Awards.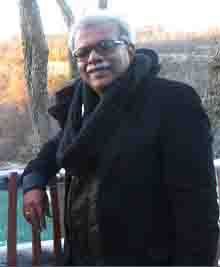 Board of Study Member
M. G. Radhakrishnan
Short Brief
One of the senior journalists in Kerala, India, M. G. Radhakrishnan serves as the Editor at Asianet News, Malayalam news channel. Radhakrishnan started his career in Mathrubhumi newspaper as a sub-editor. He was the Associate Editor of India Today magazine for two decades. M.G. Radhakrishan holds a Master's degree in Economics from the University of Kerala. He also has three books to his credit. His major areas of interest are politics, culture, economics and sports.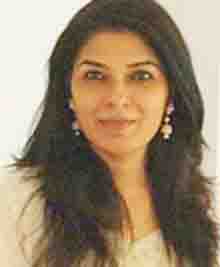 Board of Study Member
Anubha George
Short Brief
Anubha George is a former BBC journalist & editor, having worked for the organisation in the UK for 12 years. She has worked in broadcasting as a reporter, newsreader & as a deputy editor at BBC Radio 1, which is the most listened to radio station in the UK among its youth. She was the first ever Indian woman in such a senior role. Before that, Anubha worked briefly for The Indian Express in Bangalore. She's an English Literature graduate from MS University in Baroda, where she won a gold medal; and as a journalism trainee at The Asian College of Journalism (then in Bangalore), she won The Hindustan Times award for Excellence in Journalism. Some of her career highlights include reporting on the Sri Lankan tsunami; covering the Kargil war, and the general election in both India & the UK. She's also a trained yoga teacher & has worked with mentally ill & addicted patients & their carers. She has spoken & published on the subject. She now lives with her family in Kochi, having moved back from England last year. She loves Kerala- its beautiful sunny days, food, art, culture & above all, its people. Anubha lives her life by the motto- believe in the Universe, have courage & be kind.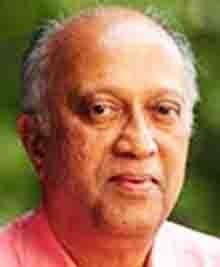 Board of Study Member
Thomas Jacob
Short Brief
Thomas Jacob is a veteran in Malayalam journalism whose rich experience in Editorial as well as media management has received much recognition nationally and internationally. As the Editorial Director of Malayala Manorama he is at the helm of affairs of the daily. His regular columns in the Manorama periodicals are credited with a large fanfare. As the former Chairman of Kerala Press Academy, his ability in training aspiring journalists needs no testimony.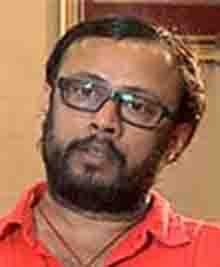 Board of Study Member
Lal Jose
Short Brief
Film maker Lal Jose has been involved in making Malayalam films for the last 20 years. He started out as an assistant director to the well-known film maker Kamal. His films are acclaimed by audience as well as critics. Most popular among them are Oru Maravathoor Kanavu, Meesa Madhavan, Classmates, Chanthupottu, Achchanurangaaththa veedu, Arabikatha, Neelathamara, Elsamma enna Aankutty, Diamond Necklace and Ayaalum Njaanum Thammil.

He has enriched the industry by constituting a production company - LJ Films - which takes initiative to produce and distribute quality films. He has won numerous awards for his work throughout this eventful career. He has been recognised by Asianet, Filmfare and Kerala State, for Best Director and Best Popular Film.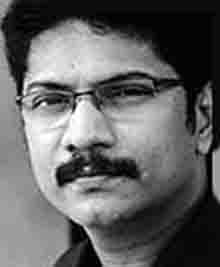 Board of Study Member
Felix Devasia
Short Brief
Felix Devasia, a pioneer in Children's animation videos and movies in Kerala is the founder of the animation studio 3D Magic in Kottayams. He has worked as an animator with Zee TV Mumbai, for six years. He is one of the brains behind the creation of 'Manchadi', the first animated production in Malayalam for kids. He has also created the 'Kilukkampetti' series for Manorama music.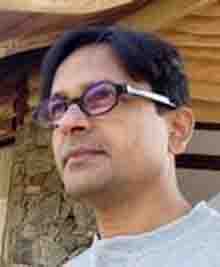 Board of Study Member
Prasad N. K.
Short Brief
Prasad is a professional Graphic Designer and Visualizer whose specialization include magazine layout, poster design and logo/identity design. In his 15 years of professional experience, he has served in various capacities at prestigious firms like New Age Business Daily and Tulip Creative Media, Goa. He is now serving as a freelance consultant for many ad agencies and publications like Lotus Media House Cochin, Corporate Solutionz Cochin and Harisree Publications, Thrissur.