Guest Faculties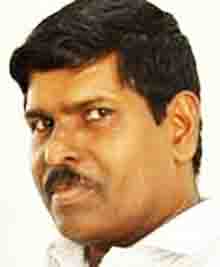 Guest Faculty
Anil K. V.
Short Brief
Anil K V., faculty member for Animation and Graphic Design, is a Kerala Lalitha Kala Akademi award winner and an experienced animator, designer and fine arts person. He has conducted several solo and group exhibitions, organized and participated in the Kochi Muziris Biennale 2013, Artist Camps and Seminars. He has animated the film, Of Fishes and Tales, directed by Mr Prakash Moorthy, produced by C-dit for the State Institute for Children's Literature (SICL).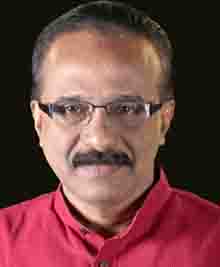 Guest Faculty
Josy Joseph
Short Brief
Josy Joseph has more than 30 years of experience in Media and teaching. He secured MA in Malayalam Language and Literature from SB College, Changanacherry and have 16 years of teaching experience in the Dept. of Malayalam, Bharata Mata College, Thrikkakara and 5 years as Head of the Department. He have professional experience as a Creative Director, August Television, Kochi, General Manager, Programmes, Jeevan TV and Chief Operating Officer, Channel BMC.He also Guided and Mentored many students for top level careers in different media institutions like Malayala Manorama Newspaper, Shalom TV, Radio Mango, Mathrubhumi daily etc.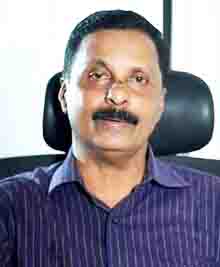 Guest Faculty
George Joseph
Short Brief
George Joseph has more than 30 years of experience in financial reporting for various dailies in English and Malayalam. He worked with magazines like Dhanam Business magazine and newspapers, Kerala Kaumudi and Business Standard. Worked as special Kerala state correspondent of Business Standard for 12 years. He also served as beuro chief of Kerala Kaumudi.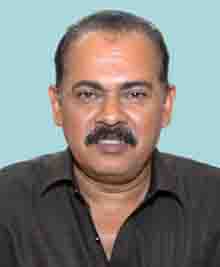 Guest Faculty
Sebastian Paul
Short Brief
Sebastian Paul was a member of Parliament, representing Ernakulam in the 14th Lok Sabha. He is also well known as a media critic and cultural activist. Presenting various media analysis programmes and a regular guest in prime time debates in Malayalam news channels. He was a member of the Standing Committee for the Ministry of External Affairs, Consultative Committee for the Ministry of Railways, Committee of Privileges and the Press Council of India.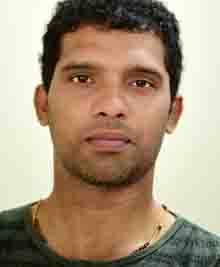 Guest Faculty
JoseKutty Panackal
Short Brief
Senior press photographer and Chief Photo journalist in malayala manorama newspaper.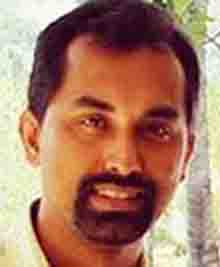 Guest Faculty
George K. Paul
Short Brief
George Paul is the founder and lead designer of 'Forest Design' – a graphic designing agency which serves clients such as L&T, HP and Tata Press in the corporate sector. A postgraduate in Design from IDC, IIT Mumbai, with wide-ranging experience in both print and web design, he develops corporate and brand identities, product packaging, websites, presentations and sales collateral for clients in retail, service and high-tech industries. He has handled a three-day workshop on Information Graphics at IDC, IIT Bombay, as visiting faculty.