Department of Cinema and Television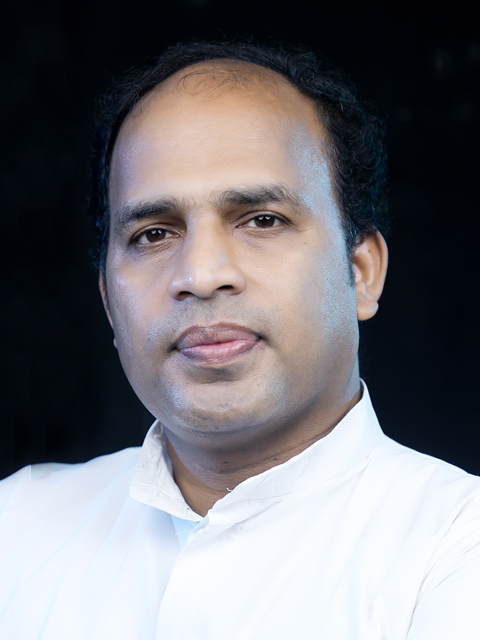 Deputy Director
Fr. Antony P. T.
Short Brief
Fr.Antony Pallathiparambil is a Cinema and Television Faculty of SH School of Communication .He has completed his Post-Graduation in Multimedia from MG University. He is the pioneer of the Hindi Television Channel, called "ISHAVANI" in Madhaypredesh, Ujjain. He has More than 5 years of experience in teaching. His field of Specialization is in Film Editing. He teaches editing Software such as FCP, Adobe Premiere. He is a Director of SH VISION YouTube Channel.
Area of Expertise
Film Editing
FCP
Adobe Premiere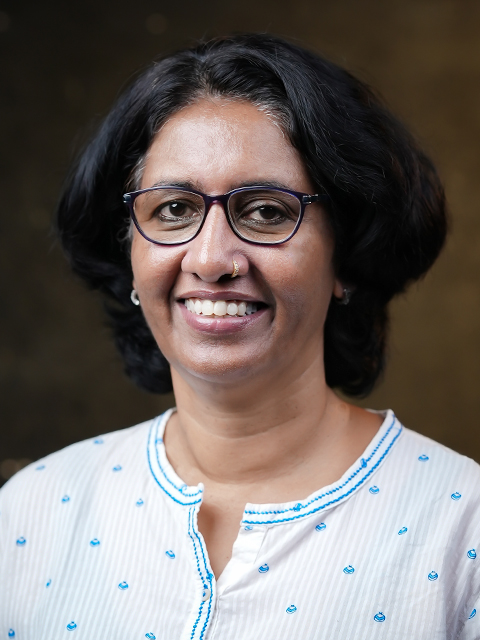 Dean
Dr. Asha Achy Joseph
Short Brief
Asha Achy Joseph worked as programme producer in satellite TV channels Asianet and Indiavision for 7 years after her doctoral studies in Television audience research at University of Pune in 1998. She has been a researcher at various national institutions including UGC, wrote articles, worked on scripting, translation and subtitles for films, translated and edited books related to Cinema along with making fiction as well as non fiction film and TV content. Anyar, her first Malayalam documentary was selected to Indian Panorama of IFFI 1998. Changatikkoottam produced by her was judged the best TV programme for children in 1999 by Kerala state government. She was awarded Chevening scholarship by British government in Broadcast Journalism in 2002. She has worked as a member of the direction team of well known film makers Lal Jose and late Mohan Raghavan. From 2012 till 2018 she headed SH School of Communication at Sacred Heart Autonomous college in Thevara, Kochi. She has bean chair of boards of studies at various autonomous colleges, member of board of examiners at universities. She has also worked as festival director and been part of national and international jury of film festivals including IDSFFK, SIGNS and VIBGYOR throughout the last decade. Her short fiction Ore Udal (One Body) has been selected to Indian Panorama at IFFI 2015 apart from being selected to 15 international film festivals. She currently serves as the Dean of SH School of Communication, Sacred Heart College, Thevara.
Area of Expertise
Gender and Media (specialisation in Cinema & Television)
Film Making: Concept development, Planning & Implementation
Scripting (fiction and non fiction film)
Visual language & Art history
Contact
MOB: 9048990540
EMAIL: ashaa.joseph@shcollege.ac.in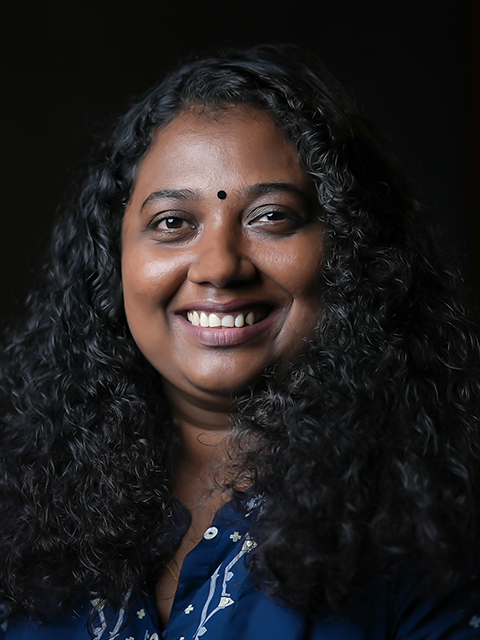 HOD
Jeeva K J
Short Brief
Ms. Jeeva K.J, mentor for M.A.Cinema and Television is a postgraduate in Broadcast Journalism and Video Production from Amrita Viswavidhyapeetam. She has more than 5 years of experience in teaching. She is a Filmmaker in the Malayalam film industry, her first film Richter Scale 7.6 was screened at many international film festivals, and it won a debut award at the Noida International film festival. She was nominated for the best debutante director for SIIMA 2022.
Area of Expertise
Film Making
Programme Production
Editing
Photography
Contact
MOB: 9633685535
EMAIL: jeevakj@shcollege.ac.in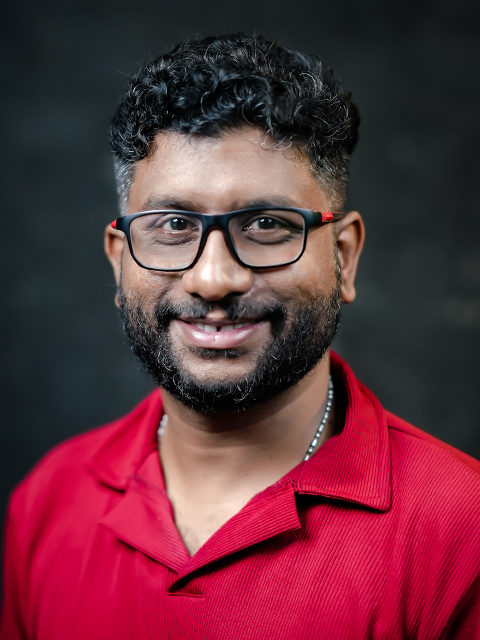 Faculty
Ambu S
Short Brief
Media Professional with more than 12 years of experience in media production, Videography, Photography &VideoEditing. Have worked in different departments of film production (animation and live action) in companies like Technicolor India, Deluxe media entertainment, and Story Box productions, and also worked at Vellore institute of technology

Done a number of Advertisements, Social awareness films, and public information films. Also worked with international clients like Disney, Paramount, Amazon, and Eone.

Has a Post-graduation from amrita university (visual media and Communication) and a PG diploma in animation and special effects from the Keltron animation campus.
Area of Expertise
Cinematography
Photography
Video editing
Media production
Contact
EMAIL: ambu@shcollege.ac.in