Department of Journalism
HOD
Sujith Narayan
Short Brief
Sujith Narayanan is the current Head of the Department of Journalism at SH School of Communication. A man of varied talents, he has been involved in the field of academics for nearly a decade, teaching at various levels. He has been associated with many reputed print and online media for a long time. His areas of interest are PR & Advertising, Political Reporting and Development Communication. He is also the State Coordinator of PRCI-YCC, Kerala.
Area of Expertise
Public Relations
Advertising
Political Reporting
Development Communication
Contact
MOB: 9061049558
EMAIL: sujithnarayanan@shcollege.ac.in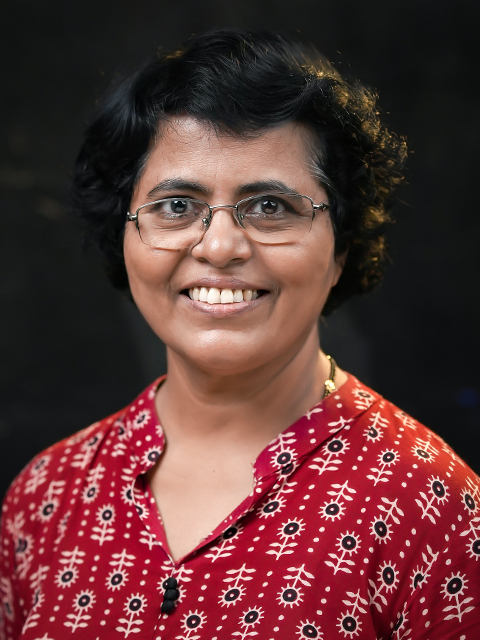 Faculty
Shanthi Mathai
Short Brief
Shanthi Mathai is an enterprising personality who carries with her a work experience of more than twenty years across the fields of academics, journalism (reporting & editing), research, social marketing, social work and also programme coordination with national and international NGOs. As an academician, she has been a faculty of Journalism and Mass Communication for the last nine years and has presented sixteen papers at many national and international conferences as well as published research papers and articles. She possesses immense experience in organizing conferences, training programs and workshops, and has produced numerous communication materials. Her association with the NGO, Ecumenical Women at the United Nations in New York undertaking the responsibilities as a Researcher and Coordinator of Orientation programs to international delegates to the UN program of Commission on Status of Women helped her accumulate rich exposure and professionalism.
Area of Expertise
Communication Theories
Communication Research
News & Feature Reporting
Culture & Communication
Gender Studies
Contact
MOB: 9575736897
EMAIL: shanthimathai@shcollege.ac.in
Faculty
Belbin P Baby
Short Brief
Mr. Belbin Baby is a Journalism Faculty in the SH School of Communication. He has completed his post-graduation in Mass Communication and Journalism from Calicut University. His industry experience has been with a reputed newspaper, Publication house including book editing magazine production and video production for 3 years. Still he works as freelance journalist for various magazines and online portals. He has more than 3years of experience in journalism teaching. His areas of interest are History and development of media, Political Reporting, business journalism, visual media production and online journalism.
Area of Expertise
Digital Journalism
Content writting & Techinical writing
Political Reporting
Business Journalism
Contact
MOB: 9497836300
EMAIL: belbinpbaby@shcollege.ac.in
Faculty
Praveen Abraham
Short Brief
A PhD scholar in Media Studies and a Post Graduate in Mass Communication and Journalism, Praveen Abraham, has an experience in academia for over 10 years. He has qualified UGCNET & SLET in Journalism and has worked as an Assistant Professor in prestigious colleges and universities including Kristu Jayanti College and REVA University, Bengaluru. He also holds a Diploma in Mass Communication and Video Production and has produced many short films and documentaries. Being an avid learner and a literary enthusiast, he is pursuing a masters degree in Women and Gender Studies.

With his interest in Media Research, he has presented and published many research papers in National and International conferences and reputed journals respectively.He is a member of Board of Studies and Board of Examinations in various colleges and universities. He is also a certified Life Skill Trainer from Rajiv Gandhi Institute of Youth Development, Chennai. He has organized many National and International Conferences in his career. He has served as a member of NAAC and NIRF committees and IQAC in various institutions for the past five years.

His articles on contemporary social issues get published in Times of India, Malayala Manorama and Vanitha Magazine, quite often. His canny documentation skills have always been appreciated in the professional space. Being an exemplary teacher, he shows his expertise in 'Competency based- Learning'.
Area of Expertise
Media and Gender (Gender Violence, Marital Rape, Pornography Studies)
Communication Theories
News Reporting and Editing
Post Colonial Literature and Culture Studies
Contact
MOB: 9744254938
EMAIL: praveen22020@shcollege.ac.in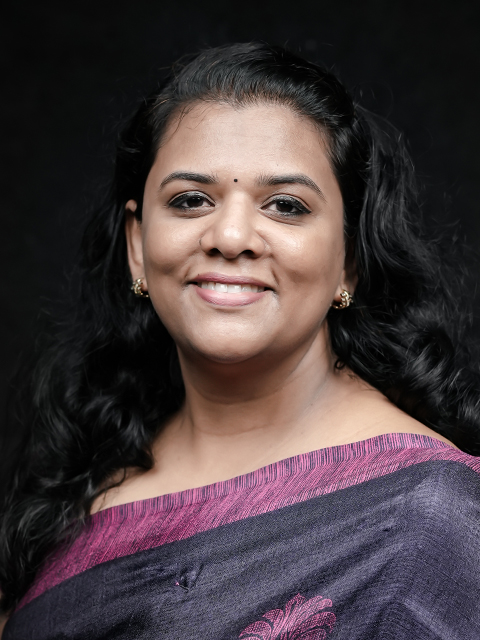 Faculty
Minna Ann Andrews
Short Brief
Dr. Andrews is a linguist keen on exploring the 'linguistic sense' and hopes to impart the same to students and help them succeed. She is an observer on the ways to view society in terms of gender and power dissemination.

Dr. Andrews has 10+ years of experience in teaching in various institutions in India (Indian Naval Academy, Ezhimala; Mar Athanasius College Autonomous, Kothamangalam; T.I.M.E Pvt Ltd, Hyderabad etc). She has also associated herself with Cognizant Technology Solutions, Chennai as a Technical Writer.

Dr. Andrews did her PhD in English Language Teaching from PSG College of Arts and Science, Coimbatore. She is also an alumnus of Madras Christian College, Chennai, PSG College of Arts and Science and Govt. Victoria College, Palakkad.
Contact
MOB: 9400972144
EMAIL: minnaandrews@shcollege.ac.in